My meditation service at the United Nations for twenty-five years was originally published in 1995.
In this volume, we republish the original first edition text.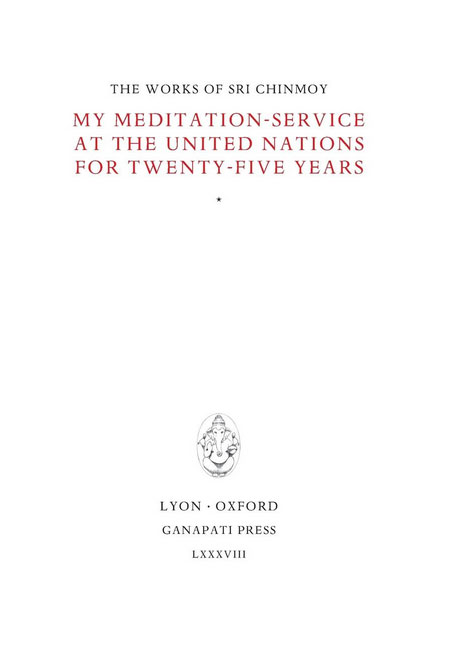 Features of book
Hardback.
Page count: 401
The Works of Sri Chinmoy (pocket ed.) – 2
Printed on acid-free and lignin free paper; it meets all ANSI standards for archival quality paper.
Price
€25, US$ 25, AU$ 27, CN$ 27, NZ$ 30, £18.