The works of Sri Chinmoy no. 4- Stories volume I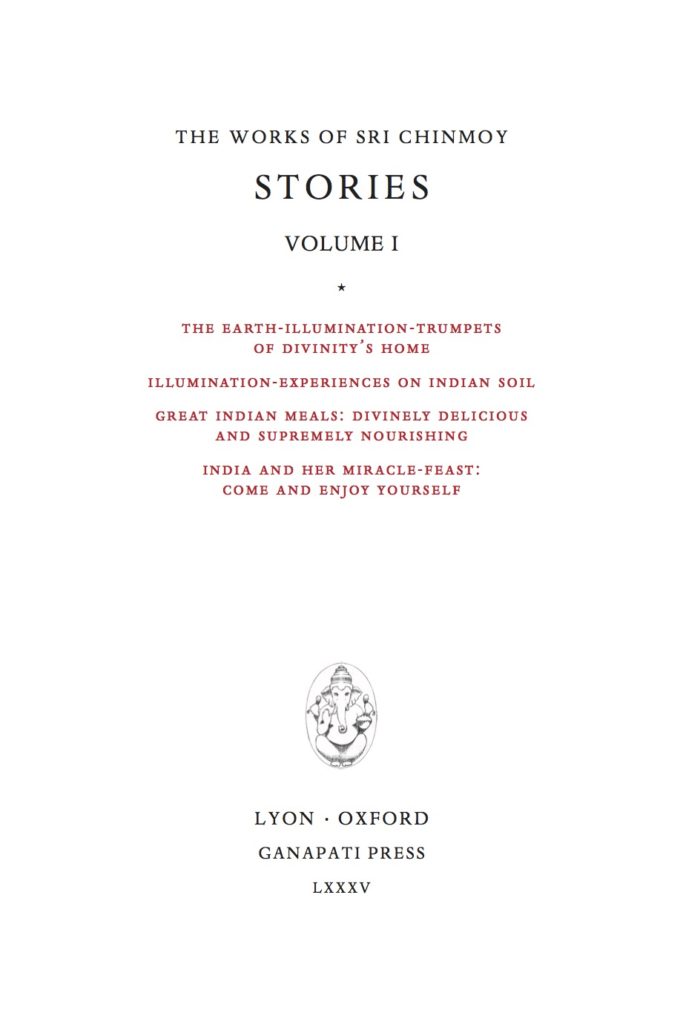 Including four series
The earth-illumination-trumpets of divinity's home (3 – books)
Illumination-experiences on Indian soil (4 – books)
Great Indian meals (10 – books)
India and her miracle-feast (9 – books)
Indian Stories
The book features a beautiful diversity of Indian stories from the Mahabharata to the Moghul Emperors and modern spiritual Masters.
Series: The Works of Sri Chinmoy (Book 4)
Hardcover: 667 pages
Publisher: Ganapati Press; The Works of Sri Chinmoy ed. edition (December 13, 2015)
Language: English
ISBN-10: 099330804X
ISBN-13: 978-0993308048
Product Dimensions: 6.1 x 1.7 x 9.2 inches
Shipping Weight: 2.8 pounds
$40/€40
Order online
Profit from books goes to the Sri Chinmoy Centre.
Related